'Mad Mad Mad' in a commercial for Smart eBike



New website: I WRITE SONGS
08-Mar-2015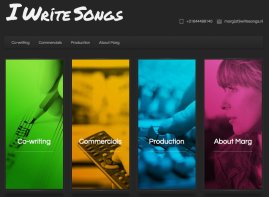 Well, I've been writing songs ever since I was 9, but I just put a new website online that focuses on just my song-writing:
www.iwritesongs.nl
.
So if you need a co-writer, someone to do your (pre-)production, orchestration or someone to write/ produce a song for your TV-commercial, here's you
one-stop pop solution
. And if you like what you hear, drop me a line and visit my new studio. I also make great coffee.
Thank you to
Bas van Geldere
for designing the website, and thank you to
Strangelove
for handing me a good idea.